I've dropped by Chouchou a couple of times during the time I've been here, although I don't get down to that area (Twin Peaks) very often. It's a lovely little place, with yummy food. Don't think I've had dessert there before, though, so I ordered two this time. After all, too much is never enough.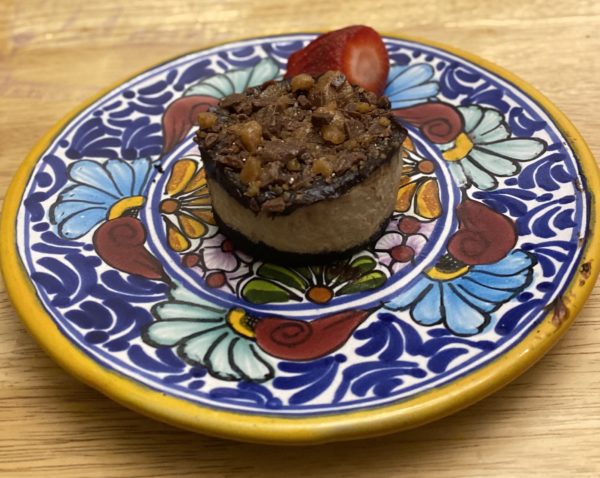 First, their Chocolate Peanut Butter Cream Pie: 4.5 out of 5!
Yummy. The peanut butter mousse is fluffy and rich, the chocolate cake/cookie layers are soft enough not to moosh the mousse out but firm enough to provide a nice contrast. The crunchy bits on top are a lovely contrast.
The strawberry is probably great for presentation in the restaurant, but in the little plastic box it really wasn't necessary.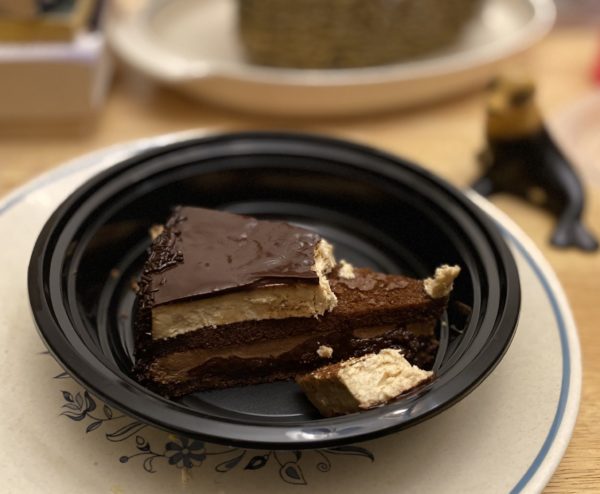 They call this "Chocolate Cake" but it costs a lot more than that: 4 out of 5
The detailed description says "Layers of chocolate cream, hazelnut cream, hazelnut crunch and chocolate glaze." It turns out to be somewhat difficult to get out of the bowl without it falling apart, but I'm not going to take points off for that, even if it does make for less of a good picture than it otherwise could.
So how is it? It pushes all the right buttons, just like the chocolate bunny at ONE65. But it just doesn't push them quite as well. The crunchy part, the hazelnut crunch, isn't quite as distinctive. The mousse/cream is quite good, admittedly, but the chocolate glaze is a little sticky. Basically, it's very good, and I would have no hesitation about ordering it again, but I probably wouldn't go out of my way for it.