I've had dessert from them twice now. Good thing, too, because this second time was rather less impressive than the first time around, because this time around they were still frozen in the middle. And since it's so hot in my apartment (well over 90° F, and if I open the window it smells like an ash tray, HELP HELP CALIFORNIA IS ON FIRE), when I tried putting them aside to thaw, they started to melt and deflate and get gummy and weird on the outside. So I ate them frozen.
First: Mousse Al Cioccolato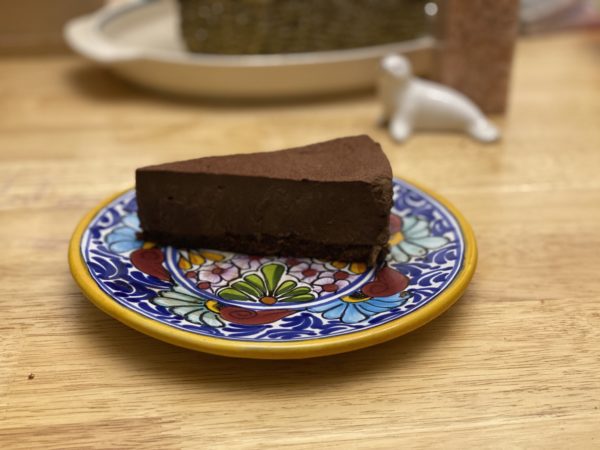 Verdict: two of four stars. Spectacularly boring. It's not even mousse-y, a texture of which I'm quite fond. It just has a not very interesting texture, and tastes like chocolate. Save yourself the trouble and buy a good chocolate bar.
Second: Chocolate Temptation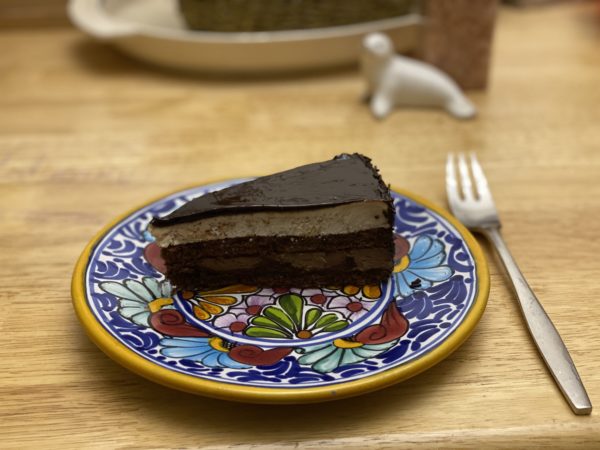 Verdict: 2.5 of four stars. Well, I almost knocked off another half a star for the name alone. It's marginally better than calling it "Death By Chocolate" but along the same lines. But I'm a nice kind of guy.
If I'd been working off my taste of it from today it would only have been two stars because the frozen-ness takes all the subtlety out of the texture, and there isn't that much to start with. However, when it's not frozen, it does have a nice contrast between the fluffy mousse (this one is ACTUALLY a mousse, ironically) and the cake and the lower layer which is closer to a ganache. Plus there is a teensy tiny crunch from the bottom. It should be more, it's almost lost on me, and I'm the most texture-sensitive person I know. But at least they tried.
Meh. I mean this one isn't a waste of a dessert opportunity. I don't feel like I want my calories back. But it's not far from that. And the first one is just sort of pathetic.